When baby M was born, one of the many baby and nursery essentials I did plenty of research for was a crib mattress. I wanted something safe, sturdy, reliable, comfortable and functional. Babies spend so much time in their cribs, especially during those first few weeks and months, that I knew I wanted something that was going to hold up and be safe and comfy for my baby.
After doing hours of research, I finally decided on
Naturepedic
's organic baby crib mattress. They have a classic series, ultra series, lightweight series, and quilted & 2n1 series, which you can read more about
here
. At first glance you might think twice because of the price, BUT it is so worth it. Not only are their mattresses firm and comfortable, they are made of quality, non-toxic and natural materials so you know your baby is sleeping safe and sound. You can even select a dual firmness mattress and use it well into the toddler years too.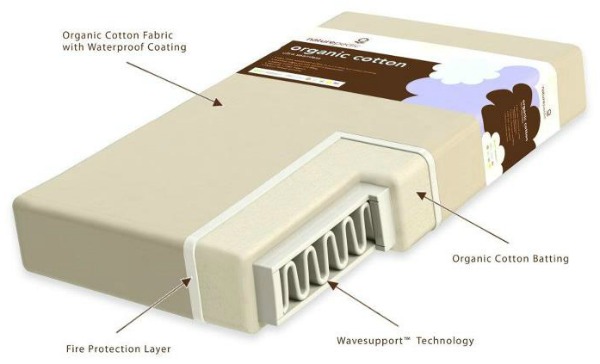 Mom Spotted
is having a fabulous
giveaway
, hosted by
Naturepedic
, for one of their mattresses!! One lucky reader gets their choice of a Classic Seamless or Lightweight Organic Crib Mattress. I was so excited to learn about this giveaway since I now have another little one on the way this summer. I already know this is a great mattress from my personal experience and would definitely use another one in a heartbeat for any of my other children.
Crossing my fingers that I get to win this amazing product for my little one!
If the links above aren't working, please visit:
Mom Spotted:
http://networkedblogs.com/wMJ34
Naturepedic:
http://naturepedic.com/